There are 5 most downloaded apps in India and these 5 apps become India's most favorite apps during lockdown (25 March to 14 April 2020).
In March 2020, TikTok was the most downloaded apps in the world. In these lockdown weeks (25 March – 14 April) TikTok is getting more popularity in the country. During lockdown, this app is gained 14.5 million users and 20 million downloads from all over the world. TikTok is the most popular of sharing short video platform. In 2019 TikTok is the most downloaded app in the world. The main reason for this apps getting more popular is its short-form video that allows to share without some efforts. People really enjoyed watching and creating content on this platform.
Also Read: How Much A TikToker make money for TikTok Video
2. Zoom
Zoom cloud Meeting, the video conferencing zoom app is the most downloaded app during this COVID 19 (25 March – 14 April). This application is mostly used for group video calls, currently in this lockdown days people are used this app for socializing. Before COVID 19 lockdown Zoom app total number of users is 125,000. Between 25 March and 14 April Zoom is getting 3.8 million users, these downloading numbers rapidly are increasing. However, the government has banned this app for official use because of many privacy issues in this app.
3. Arogya Setu
Indian government launched a coronavirus tracking app named as Arogya Setu on 2 April 2020. According to google play store, this application was downloaded over 50 million since May 1, 2020. Arogya setu app is to help you to identify the area where people are affected by coronavirus. This application provides official COVID 19 related information to you and also suggest you how to Stay safe in your home from coronavirus.
4.Ludo King
This is a multiplayer game its very popular game board. In this game multi options to play with your friends offline or online. There are many tabs play online, play with friends, and many more. Ludo king also provides many features such as real-time chat with players in-game when you are playing online. Ludo king Total userbase above 100 million since May 1, 2020. During lockdown Ludo king is more downloaded app than PUBG mobile. Which is more downloaded mobile game on play store.
5.Aaj Tak Hindi Live News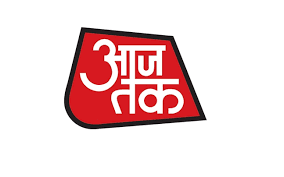 Aaj Tak is a 24/7 news TV channel based in New Delhi. Aaj Tak news channel covers the latest news in politics, entertainment, Bollywood, business, and sports. That's why every one watching this channel on TV or YouTube even Aaj Tak mobile app. The main reason for getting more downloads is everyone wants the latest news for updates of coronavirus and this application is helpful to quickly check the updated news of related coronavirus news. The total number of downloads of this mobile app on google play store is above 50 million.